Fruits Vegetables
Fruit and vegetable distribution
From "SEEDS to TABLE"
We have entered distribution and processing business of fruits and vegetables in order to connect safe and clean vegetables from our producers to the consumers without losing freshness.
Our new platform covering from production to consumption offers new solutions from wide aspects of seeds, materials, processing and logistics. We will be able to assist to create new demands and markets through our new platform.
We are also proactively applying the "ICT*" in agriculture.
*ICT:Information and Communication Technology
Farm (Nagano, Oita)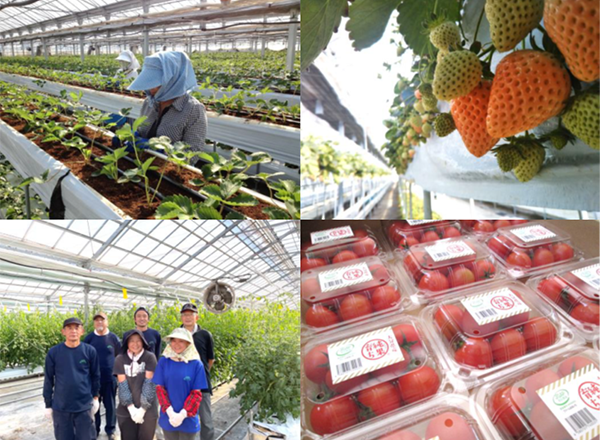 Contribution to regional agriculture
as model farms
We produce strawberries in Nakano City, Nagano Prefecture, one of the major fruit producing areas in Japan with a large temperature difference and low rainfall. We also produce tomatoes in Bungo-Ono City, one of the leading agricultural production areas in Oita Prefecture.
Our goal is to become more efficient and stable model farms in region by applying our irrigation, seedling, and fertilizer technologies.
Our distribution and processing know-how will also contribute to improve the production efficiency and stimulate the sales of local agricultural products.
Fruit and vegetable processing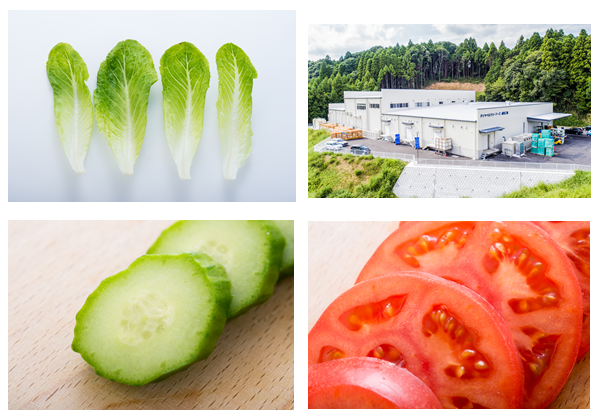 A significant portion of the market demand for vegetables is shifting to processing and commercial use, thus we have focused on a business alliance with a vegetable cutting factory in order to strengthen our business chain starting from seeds.